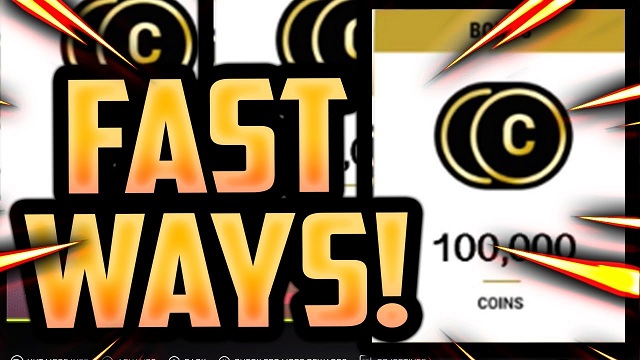 With NHL 23 coming in 2022, one of the most popular modes in NHL 23 - Hockey Ultimate Team is still attracting players' minds. NHL 23 coins are essential if you want an edge at the start of the game. You need to collect a lot of NHL 23 coins to buy more player card packs or other needed items to support your HUT team to win more games in NHL 23. Therefore, we will also show you here some ways to get
NHL 23 Coins
in the game.
What Is NHL 23 Coins?
In NHL 23, Ultimate Team mode is one of the most popular modes in the game, attracting the attention of many players. If players want to win more games in this mode, they need to get more high-scoring players to build their strong team. Therefore, the NHL 23 coin plays an important role in the transactions of market participants. As the common currency in NHL 23, you can use NHL 23 Coins to buy high-rated players or player card packs. If you need a lot of coins urgently, you can buy NHL 23 coins at 5mmo.com.
How to earn HUT 23 coins fast and free in NHL 23?
Know the Rules of the Auction House
One of the best ways to make coins without entering contests or completing challenges is to understand how auctions work. In simple terms, the idea here is to buy players for less coins than they are buying now and list them at a higher price. If you don't have time to play or complete challenges in NHL 23, you can try earning HUT 23 coins through the auction house. Before earning coins at the auction house, it is best to understand the rules of the auction house. In general, you buy a player card for fewer coins and then sell it for a higher price when the time is right. While this sounds simple enough, it requires a lot of patience and the right timing of the release. Players need to literally refresh the market, waiting for some players to sell players for less than market value. If you want to earn a lot of HUT 23 coins, you will have to do repeat transactions on these player cards.
Complete the Challenge
Ultimate Team Mode has a variety of challenges, each with their own goals. Complete these challenges to earn coins and make sure to achieve different milestones. You can also buy coins online, or invest in a few card packs and sell all the cards you don't need. The latter is more expensive because you have to invest real money. We recommend playing the market first, buying cards that may seem rare, and then selling them to those who might be interested.
Play Online Action
Playing online HUT games is one of the easier ways you can grab some coins. Earn coins and other rewards (packs, cards, etc.) after completing games like HUT RUSH, HUT Rivals, and HUT Champions. But the amount of gold you get after each game depends on how well you perform. Win an online game, score a few goals, and you should get a nice bonus. If you lose, you'll still earn gold (provided you finish the game), but not as much.
Work In the Market
This is perhaps one of the best ways to accumulate HUT coins. All you need to do is buy low and sell high. Every NHL game is different when it comes to player prices, so the first thing you need to do is understand what players sell for what price. NHL 23 is no exception. Once you get a feel for the NHL 23 HUT market, then you can actually put the plan into action.
If you're tired of playing games to get your way, but need a lot of coins, you can
buy HUT 23 Coins
at 5mmo.com and have peace of mind with safe and fast delivery.