Fortnite Season 7 Week 7 : Free Pass Challenges,Battle Pass Challenges, Secret Battle Star Location and What's in The Fortnite Item Shop for January 16-17
The Fortnite Season 7, Week 7 challenges
will go live tomorrow at 2pm GMT. However, As-is tradition as of late, the upcoming week's worth of Challenges has leaked ahead of its intended release date. Due to being set to release in less than a day, its likely these are final Challenges.With that being said, as this is a leak; these Challenges are subject to change and may not be representative of what will actually go live on Thursday, January 17th, 2019. Here's a list of what you are possibly going to do during the next week:
Free Pass Challenges:
Stage 1: Deal damage to opponents in a single match (200)
Stage 2: Deal damage to opponents in a single match (300)
Final Stage: Deal damage to opponents in a single match (400)
Destroy flying X-4 Stormwings (?)
Pistol eliminations (3)
Battle Pass Challenges:
Search Chests in Leaky Lake or Frosty Flights (7)
Stage 1: Land at Salty Springs
Stage 2: Land at Happy Hamlet
Stage 3: Land at Wailing Woods
Stage 4: Land at Junk Junction
Final Stage: Land at Paradise Palms
Use a Rift or Rift-to-Go in different matches (3)
Visit all Expedition Outposts
As usual, upon completing four of seven challenges, players will be rewarded with 7,000 Season XP. Completing all the week 7 challenges will reward players with the week 7 Snowfall loading screen which provides the location for the free Battle Star.
Fortnite season 7 week 7 secret battle star location
So far, the loading screen for the seventh week of the season was also leaked after the v7.20 patch on January 15. Once you've completed all seven of the standard challenges for Week 7, the Snowfall challenge will be unlocked, which should goes live on January 17, and the Banner should be available for collection.
The leaked Snowfall loading screen for Week 7 of Season 7 can be found below. We've highlighted the hint for you: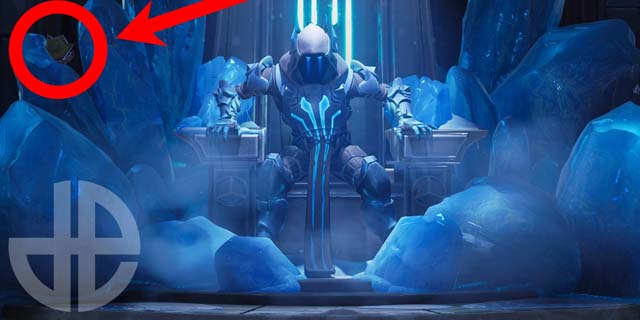 Assuming nothing changes at the last minute, this should mean that the Battle Star can be found at Polar Peak, one of the icy locations that was added to the map after the v7.00 update at the start of the season. The exact location should be next to the Ice King's throne inside the main room of the castle. We've marked it on the map below: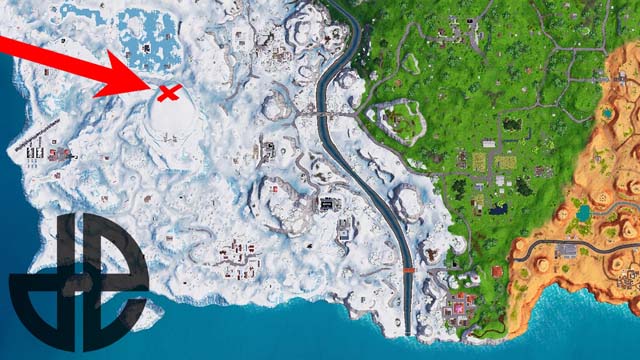 The Fortnite Item Shop for January 16-17
Additionally, Epic Games has updated the Item Shop in Fortnite Battle Royale for January 16-17. to save you time, here are all of the items available for purchase from the Fortnite Item Shop for January 16-17, including their rarities and prices.
Featured Items
Fate - Legendary Outfit - 2,000 V-Bucks
Split Wing - Epic Glider - 1,200 V-Bucks
Fated Frame - Rare Pickaxe - 800 V-Bucks
Diverge - Rare Glider - 800 V-Bucks
Verge - Uncommon Outfit - 800 V-Bucks
Clean Cut - Uncommon Pickaxe - 500 V-Bucks
Daily Items
Rapscallion - Epic Outfit - 1,500 V-Bucks
Twist - Rare Emote - 500 V-Bucks
Electro Shuffle - Epic Emote - 800 V-Bucks
Maximilian - Rare Outfit - 1,200 V-Bucks
Ice Breaker - Uncommon Pickaxe - 500 V-Bucks
Battle Pass Tiers - 600 V-Bucks
So, if you wanna grab one of them, you can come and buy Cheap Fortnite Top Up V-Bucks at 5mmo.com, where you can enjoy the cheapest price online by using the code "5MMO" for a 3% discount.