Here's A First Peek at The New Sniper Rifle and What's in The Fortnite Item Shop for January 6-7
It looks like
a suppressed sniper rifle
is on its way into Fortnite's Battle Royale. As we know, one of Fortnite Season 7 Week 5 challenges asks gamer to get kills with suppressed weapons. With the suppressed SMG vaulted that leaves only the pistol and AR, Epic plans to bring another new suppressed sniper rifle to Fortnite Battle Royale. So, keep on reading for further details.
Some data regarding a new Sniper Rifle was first revealed by a hot new Fortnite leaker Lucas7Yoshi who seems like he's first to everything these days. Although the addition of this weapon has been rumored for a long time, this is the first time that a data miner has got their hands on files related to the new item. Files for the new sniper rifle were just put in the game itself recently, and it may be arriving in the very next patch this upcoming week. The new weapon come in
Epic and Legendary variants
. Stats for the weapon have also been leaked, but as with any of these details, they may be subject to change, as you can check below: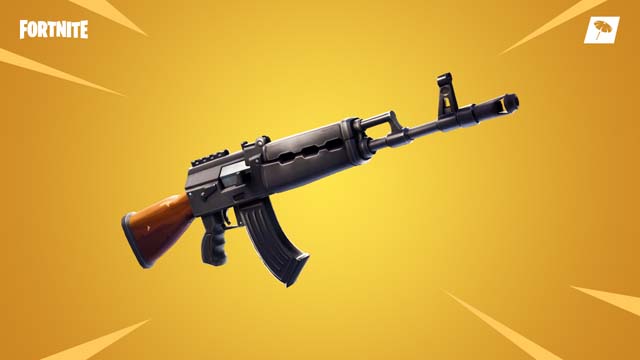 1 bullet per magazine
Epic:
Damage 100
Reload Time: 2.85
Legendary:
Damage: 105
Reload Time: 2.7
Headshot multiplier: 2.5 (possibly)
Compared to Heavy Sniper Rifle and Bolt-Action Sniper Rifle, the new Sniper Rifle deals less damage but the reload speed here is almost half of that weapon. Both of these versions can one-hit body shot with no shields, and one-hit headshot through 100/100 health/shields, so being silenced is not diminishing the sniper's capacity to insta-kill enemies at all, really. Players can expect the weapon to get nerfed days after its release because its stats are somewhat unbalanced. Currently, there is no news about the addition of this weapon to the game. For now, players should stick to using the Suppressed Pistol and AR for the completion of this week's challenge.
Recently, Epic Games usually updates the Item Shop at around 4 PM PT / 7 PM ET every day, with each update featuring a new set of various cosmetic items including outfit skins, back blings, gliders, pickaxes, and emotes. The items available in the Fortnite Item Shop for January 6-7, along with their rarities and prices have now been revealed, as you can check in the following list. If you are intended to grab some of them, then come and buy
Cheap Fortnite Top Up V-Bucks
at
5mmo.com
. We are the cheapest online in-game currency store. Additionally, every customer can enjoy a 3% discount by using the code "
5MMO
" at our website. So, don't miss out!
Featured Items:
Fate - Legendary Outfit - 2,000 V-Bucks
Split Wing - Epic Glider - 1,200 V-Bucks
Fated Frame- Rare Pickaxe - 800 V-Bucks
Maven - Rare Outfit - 1,200 V-Bucks
Paper Plane - Rare Glider - 800 V-Bucks
T-Square - Uncommon Pickaxe - 500 V-Bucks
Daily Items:
Burnout - Epic Outfit - 1,500 V-Bucks
Knee Slapper - Rare Emote - 500 V-Bucks
Sushi Master - Rare Outfit - 1,200 V-Bucks
A.X.E. - Rare Pickaxe - 800 V-Bucks
Mind Blown - Uncommon Emote - 200 V-Bucks
Fossil Flyer - Uncommon Glider - 500 V-Bucks