NBA Live 19 - The Top 5 Shooting Guards That You Should Buy First - James Harden, Klay Thompson, DeMar DeRozan, Jimmy Butler & Victor Oladipo
As there is no a long time for NBA Live fans to see the release of
NBA Live 19
, it is a high time for the new or the longtime players to think about the players that they want to own and follow in the new version of the game. In previous news, we have recommended the
Top 5 Centers that gamers should buy first
according to the importance of the position in the game. And today, we will continue to recommend the top 5 players that you gamers can buy in the game at the position of Shooting Guards.
Here is a list of the top 5 Shooting Guards according to their Overall Rating:
1. James Harden (94 Overall)), Houston Rockets
2. Klay Thompson (91 Overall), Golden State Warriors
3. DeMar DeRozan (90 Overall), San Antonio Spurs
4. Jimmy Butler (90 Overall), Minnesota Timberwolves
5. Victor Oladipo (89 Overall), Indiana Pacers
And now, let's take an inside look at them one by one.
Naturally, we will begin the introduction from the first player who own the highest Overall rating in the list. Coming off of an MVP season,
James Harden
easily deserves to be named the top shooting guard in NBA Live 19. Last year was a dominant season for The Beard, as we saw him complete his journey from a former
Sixth Man of the Year
to being named the best player of the 2017-2018 season. He
averaged over 30 points a game
, had almost nine assists, five rebounds, and led the Rockets to 65-wins and a near-upset of the Warriors. Meanwhile, the coins that you should pay to buy Harden is also the highest number among these five Shooting Guards. But do not worry. 5mmo.com will provide the
Cheapest NBA Live 19 Coins
at anytime you need. By the way, t
he unprecedented discount is provided now!
And then, the second player is
Klay Thompson
of
Golden State Warriors
with a rating of
91 Overall
. At times, it's a bit difficult to assess Klay's ability because he often gets overshadowed by the other names on the Warriors. When you look at why he's the second ranked SG, it's important to understand that he is deadly from outside but also knows how to get open and move without the ball, something a lot of guys lack. Aside from that, Klay is a rock-solid defender – he knows the fundamentals of the game on defense and shows them by guarding top perimeter players night-in and night-out.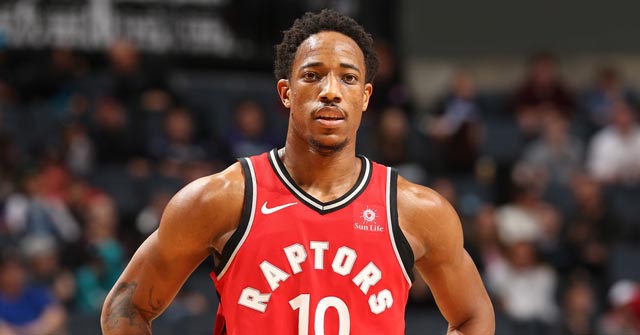 Next, there are two players who own the same
90 Overall
rating in NBA Live 19. They are DeMar DeRozan from
San Antonio Spurs
and Jimmy Butler from Minnesota Timberwolves.

DeMar
was traded recently from his longtime home Toronto to join forces with quite possibly the greatest coach in NBA history for his next chapter. DeMar is one of the most gifted scorers in the league but has a bit of an old-school game. While DeMar's athleticism is off-the-charts, his midrange game is some of the best we've ever seen – that shines extra in today's three-point oriented NBA world.
On the other side, when we come to
Jimmy Butler
, although
Timberwolves
have a couple of other great players, none present a veteran presence coupled with a killer's mentality quite like Jimmy B does. If you want to talk about a guy who has done whatever it takes to win, talk about the late first-round pick who is now a bonafide superstar. The Minnesota TimberBulls have quite the two-way player as Jimmy's game, once defined by athleticism, is now perfected with polish, maximizes shooting ability, defense, and an intensity for all 48 minutes that
Coach Thibs
seems to play him every night.
Lastly, the final player of top 5 Shooting Guard is
Victor Oladipo
. Although he just arrives at the rating of
89 Overall
, he really added a three-point shot to his arsenal. Last season, Oladipo put up 23 points a game shooting nearly 48% from the field (52.8% from two-point range). The offense is there for 'Dipo but his most irreplaceable talent falls on the defensive end of the spectrum; he's a dog on-the-ball and showed it with by his 2.4 steals per game last season.
By now, the introduction about these five players is over, but we will go on to pay attention to their performance in this season. So if you want to know information about them,
5mmo.com
will be a good place for you to go.