War Thunder Update 1.85 Guide: New Supersonic Aircraft, Italian Ground Forces, New Maps and More
War Thunder has been updated to v1.85 that brings lots of new content and additions to the game. As the game's most extensive expansion this year, it has added nearly 50 new vehicles including the first supersonic jet aircraft with guided air-to-air missiles, a new Italian ground vehicles tech tree, new modern tanks such as the U.S. M3 Bradley and Soviet T-72A, as well as new destroyers and light cruisers for Naval Forces. To give you a quick view of what's new in Update 1.85, you can check the trailer below.

Each of War Thunder's three layers—Aviation, Ground Forces and Naval Forces—has been given some big new additions.

Animation

With Update 1.85, Aviation in War Thunder has seen the dawn of a new era of air combat. For pilots, there's a new tier of aircraft containing all the near- and supersonic jets with guided air-to-air missiles. The American F-100D Super Sabre, the British Gloster Javelin Mk 9 and the Soviet MiG-19PT are the first three modern jets to be added to the roster. The first modern jet fighters to join War Thunder will be the American F-100D Super Sabre, the British Gloster Javelin Mk 9 and the Soviet MiG-19PT. Combat at supersonic speed will be subject to War Thunder's realistic physics model, allowing players to observe the cone-shaped vapor cloud and those on the ground to hear the characteristic "sonic boom".

Ground Forces

As with the Ground Forces of War Thunder, a new Italian tech tree adds 30 vehicles to ground battles. This includes vehicles such as the Breda 501 and B1 Centauro, which are excellent examples for Italy's impressive lineup of fast and powerful wheeled combat vehicles. They're fast, powerful combat vehicles, including the Breda 501 and B1 Centauro tank destroyers. For the other nations, the new vehicles include the long-awaited T-72A main battle tank for the Soviet Union, the ATGM-equipped infantry fighting vehicles M3 Bradley and Type 89 for United States and Japan respectively, as well as the Israeli Sho't Kal Dalet, a modified Centurion tank available for Great Britain.

Naval Forces

In the term of the War Thunder Naval Forces ,there's two new destroyers and four new cruisers, as well as more than two dozen British warships now that that the Royal Navy is out of beta. Those new cruisers include the U.S. USS Raleigh (CL-7), German KMS Köln, British HMS Dido and Soviet Krasny Krym. With Update 1.85, ther recently introduced Royal Navy also completed its closed beta testing, making more than two dozen British warships available to all players.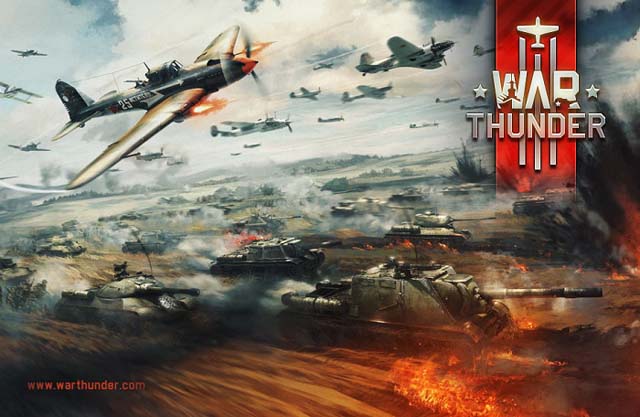 New maps

The update 1.08 also adds several new maps into the mix, including a Vietnam ground map, a new battlefield for tankers with the characteristic thick vegetation, narrow paths and coastal villages popularized by Vietnam War movies, and, for naval battles, the Tierra del Fuego archipelago, at the border of the Atlantic and Pacific oceans. You can buy Cheap War Thunder Golden Eagles at 5mmo.com, where you can enjoy the cheapest price online by using the code "5MMO" for a 3% discount.

War Thunder is available on Windows PC, Mac, Linux (all via Steam), PS4, and Xbox One. For the full patch 1.80, go to War Thunder official website.