April Fools Day for the year of 2019
is officially here. With this day often being an opportunity for companies and organizations to bring attention to themselves by pulling a variety of wild changes to the game.
Many Fortnite players believe Epic Games has big plans for April Fools this year and are wondering what joke Fortnite has prepared for players to have fun.
Note that any upcoming changes in the game on this special day are time-limited. So so once the joke goes live, make sure you log in and check out the Fortnite April Fool's joke before it gets removed. In preparation, here are all the latest details on the April 1 joke in Fortnite and what should be expected.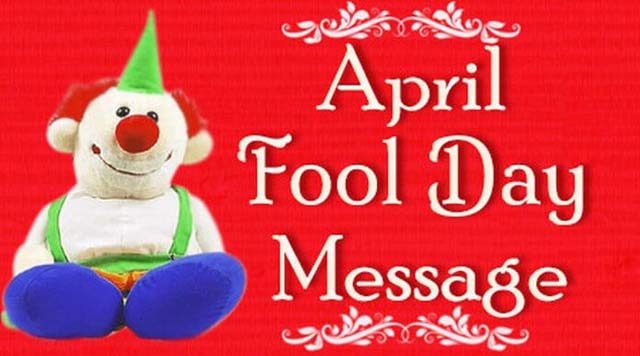 Fortnite 2018 April Fool's Day Overview
Around this time last year, Epic chose instead to alter the effects of two items for April Fool's Day 2018: The Boogie Bomb (which forces players to dance) allowed dancers to jump much higher than normal, while the Impulse Grenade (which knocks players back without doing damage) pushed people much further than usual.
What Did Fortnite Do for April Fools 2019 Pranks?
Although the perfect opportunity arrived for Epic Games to create something wacky and fun in Fortnite, at the time of this writing, Epic Games looks to have not gone through with pulling an April Fools 2019 prank or multiple pranks on Fortnite community. At the time of writing, there is no obvious addition to Fortnite, including weapons or features, that can be classified as an April Fools joke. It appears Epic Games opted out of celebrating April Fools this year.
Many Fortnite fans had questioned on Twitter that if there was any prank or set of pranks that took place today. Some fans Fortnite 2019 April Fool's Day pranks will come very soon, as April Fools only just began in America. Therefore, there is a chance something April Fools-related might happen later in the day. Players will need to continue checking their game throughout the day in case Epic Games unveils some prank on the fans.
Some Best April Fools jokes from around The Fortnite Community
Although Fortnite didn't celebrate the holiday yet, Fortnite community came through with some pretty funny jokes. Some best jokes are worth a laugh from around the Fortnite community. You may wanna watch and have a good laugh. For example, NickEh30 was one of the first people to get a joke in on the day. April Fools enthusiasts will know that the best time to fool the most people is right at midnight. Other time zones won't be on April Fools yet and people's radars won't be up. NickEh30 had his tweet up at 12:01 and was rewarded with a ton of engagement.
Nick has made it a point of making his stream engaging for all viewers and even for that absurd amount of retweets he wouldn't change, which made it a solid April Fools joke. In addition, there are many other funny jokes, you can go and check by heading to Fortnite community by yourself.
What's your idea? Do you think Fortnite will be pulling some April Fools 2019 pranks or not? For more news and guides on Fortnite, stay tuned to
5mmo.com
. Also, you are looking for
Cheap Fortnite Top Up V-Bucks
or
Cheap Fornite Items
including weapons, traps, materials and so on, you can also visit our website.