FIFA 23 Career Mode: New Features, Playable Highlights, Personality, Manager Career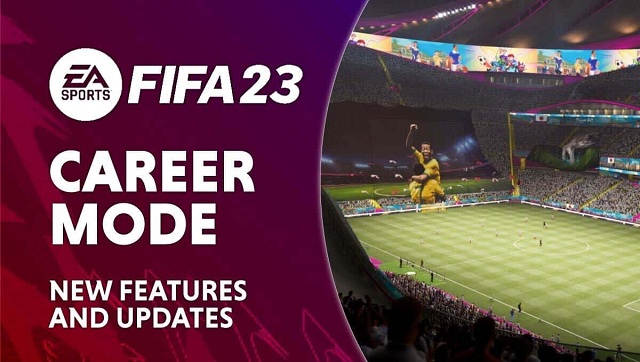 FIFA Series fan are all looking forward to the release of FIFA 23. There will be a lot of new changes in this version of FIFA. Some fans care about the Career Mode of FIFA 23, they want to know more new information about this mode. We have concluded the new features of FIFA 23 Career Mode in this article. Players can buy
FUT 23 Coins
to level up their teams in the Career Mode in order to join in high level league matches.
Some New Features of FIFA 23 Career Mode
Playable Highlights of Matches in FIFA 23
This is an interesting addition as it allows you to only play the key highlights in a match, instead of the full 90 minutes. This will be different for each game based on AI, and you will receive playable highlights for every game. This will allow you to take control of key moments in matches in an attempt to define their outcomes, specifically handling close calls that impact the scoresheet.
Player Personality in Player Career Mode
Player Career Mode saw a few significant improvements in recent FIFA titles, with a new skill tree added in to better control the development of the players. Further, player personalities will play a vital role in this development as it will give boosts to certain attributes based on how the player conducts themselves in matches.
There are three personalities and the choices that fans make in-game will determine what personality is associated with their player, and what skills will be given a boost. The three personalities are the Maverick, for players who take more of a direct approach, the Virtuoso, for players who take their time in build-up play, and Heartbeat, for players who play intelligently and calculate every move before they make it. These personalities will surely shake up Player Career Mode and make the game mode much more enjoyable for fans.
Manager Career Mode in FIFA 23
In FIFA 23, players will be able to pick to play as a real manager instead of creating a custom one. So, you can be taking the reigns of Manchester City with Pep Guardiola, unless you fancy putting him charge of another team. A transfer analyst will rate deals from A to F, with this being impacted by how much you spend on a transfer and how much the other club would have accepted. To have the best ratings players will need to be scouted thoroughly. The analyst will also look at the impact of signings on the squad, and also see if there are players in the squad already that could act as a better replacement if you look to sell someone.
Other Improvements in FIFA 23 Career Mode
In FIFA 23, the Pre-Season Tournament Format has been changed. The new structure will see 8 teams play 3 matches each and the winner of the tournament will take home the prize money. Pre-Season matches will also take place closer to the first games of the season.
Career Mode and Tournament Mode will share a common pool of the save file space. This enables you to create up to 17 Career Mode save files!
Players have access to experience the new career mode in FIFA 23, these new features will make this mode interesting and competitive for player. If you want to build the best player in this mode, you can
Buy FIFA 23 Coins
to level them up and equip good gear for them.