FIFA 23 Cross-Play Release: FUT 23 Compatible Cross-Play Mode, Platform and Features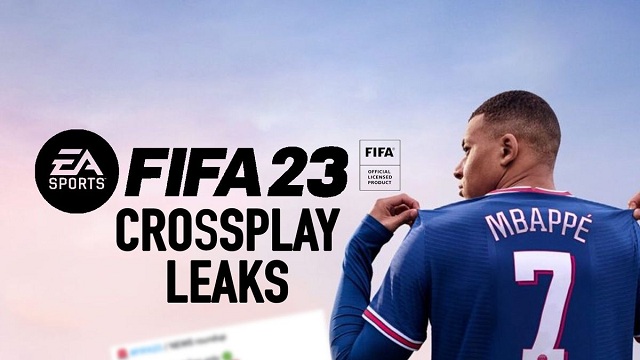 FIFA 23 awaits us not long from now, and we never stop talking about the game. Cross-play has previously been explored different avenues regarding in the last FIFA game and the implementation of this brand new feature will be a major selling point for the following part of the series, if you're searching for
cheap FUT 23 Coins
to prepare for a new version of the game, 5mmo.com is the best store for you.
PlayStation, Xbox and PC users will finally be allowed to play together, along with some new options. A new and improved version of the last FIFA game's Hypermotion technology will also be implemented, which will allow teams to capture animation purely from stadium cameras, rather than motion capture suits.

What is a Cross-platform Game?
Cross-platforming is where players from different types of consoles can play against each other, so Xbox players can confront PlayStation users, PC players, and more, regardless of the age or type of console.
FIFA 23 Cross-play Not for Everyone
According to Donk Trading on Twitter, cross-play will be coming to all modes in FIFA 23 in abundance, available to players on PS5, Xbox Series X|S and Stadia. But FIFA 23's cross-play may only be available for players using the next-gen FIFA 23 version, which means that if you plan to buy FIFA 23 on Xbox One or PlayStation 4, cross-play may not be available.
Features of FIFA 23 Cross-play
PlayStation 5, Xbox Series X/S, PC, Steam and Stadia are all likely to be compatible with cross-play in FIFA 23, meaning players from each platform can play with each other. Another key feature of cross-play in FIFA 23 is that it can be implemented into every game mode. This means FIFA Ultimate Team, Career Mode, Volta, Pro Clubs, Online Seasons and Online Friendlies are all cross-playable in the next-gen version of FIFA 23.
FIFA 23 Leak Suggests a Whole New Transfer Market
Since Ultimate Team is also included in the list, the leak suggests that instead of having FUT PlayStation, Xbox, and PC transfer marketplaces, FIFA 23 could have a transfer marketplace for all platforms. With Ultimate Team set on the list of modes that enable cross-play, we may see a very different market for FUTs in brand new games.
Play Modes Supported by FIFA 23
FIFA 23 will certainly follow the same series as the previous FIFA game, and players can play in TV mode, desktop mode and handheld mode with up to 8 players at the same time.
FIFA 23 Leaked Features
The last leaked feature of cross-play in FIFA 23 is that it can be toggled on and off in the game's settings. This gives players the option to play with or against opponents from the same platform.
After huge player demand, cross-platform play will finally be carried out this year. What do you think of the FIFA 23 cross-platform game leak? We recommend you to purchase
FIFA 23 Coins
at 5mmo.com to upgrade your FUT cards in case you need it.