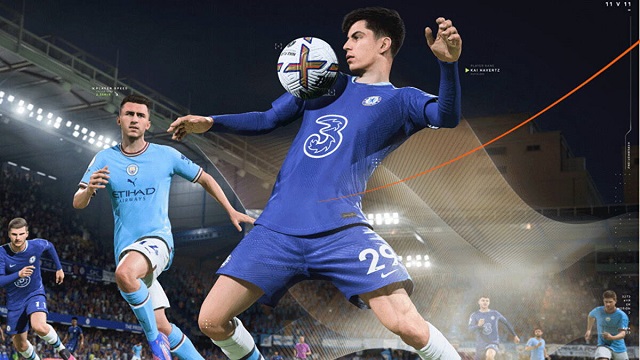 Players feel happy when they win matches in FIFA 23 Ultimate Team. While, in the process of matching, some players are fond of showing off their new skills and tricks on the court. Like Skill Moves, it is cool for players to use the skill moves to go pass the opponent and get the crowd going. Do you want to know which skill moves are useful in FIFA 23? How to perform these skill moves on the court. You can learn from them by reading this article. Players can use
FUT 23 Coins
to level up your teammates fast in order to compete against high level opponents.
Best Skill Moves to Master in FIFA 23
Ball rolls
The ball roll is probably the most basic skill move in FIFA. The beauty and effectiveness of this maneuver lies in its simplicity, as it can be implemented anywhere on the pitch to create the right angle for passes or to change directions while dribbling.
Ball rolls are also incredible when combined with other skill moves. Although the ball roll itself is a two-star trick in FIFA 23, five-star skillers can chain it together with a scoop turn to perform a new maneuver altogether, known as the ball-roll scoop. It offers an amazing change of direction that leaves defenders guessing.
How to Perform Ball Rolls
To perform a ball roll in FIFA 23, simply hold the right stick to either side of the direction the player is facing.
Body Feint
The Body Feint skill that has been brought back from the dead since it started being used in previous FIFA series. It was first introduced in FIFA 22 and has been made all the better in FIFA 23.
The best thing about the skill will perhaps be that you only need to have 2 skill stars, therefore it does not require you to be extremely experienced in the game. Here's how to carry it out in the first place.
How to Perform Body Feint
Both PS and Xbox players can take the benefit that the skill has to offer to you. For the PS controller, all you need to do is figure out which direction you are moving towards, and you need to flicker the R button to the right and left. The flickering motion can be done repeatedly to make your way over to the left or right side. As for the Xbox controller, you can repeat the same motion that you did for the PS controller, as it will carry it out for you.
Heel to Ball Roll
The Heel Flick can help you to psyche out defenders and blow past them by forcing them to commit and subsequently buying you space. Almost identical to the Heel Flick, the Hell to Ball Roll is a technically more demanding dribbling technique that will help get you to commit defenders and then beat them.
How to Perform Hell to Ball Roll
For PS and Xbox Controller, you can press L1 and then right stick flick to the right then to the left.
If you want to show off your skill moves in FIFA 23 matches, you can learn to master these skill moves. You had better try to familiar with these skill moves in the practice matches, which helps you master them well. In addition, you can
Buy FIFA 23 Coins
to purchase powerful players, and control them to perform skill moves well on the court.