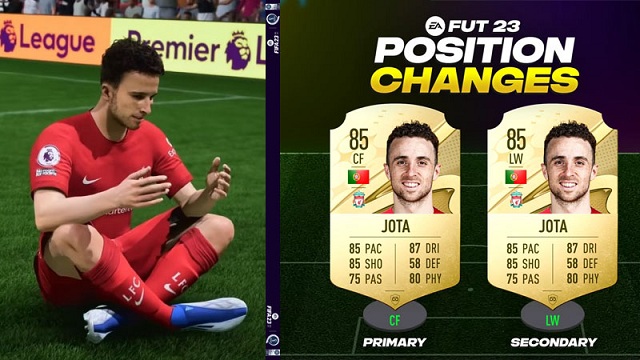 The Chemistry system has changed a lot in FIFA 23 Ultimate Team mode. Many players are curious about the new Chemistry system in FIFA 23. And they want to build the best chemistry connection in FIFA 23 Ultimate Team. If you are interested in the Chemistry System in FIFA 23, you can read this article to learn how to use them in FUT 23. Players can use
FUT 23 Coins
to select the suitable players for the team in order to improve the stats of chemistry level in FIFA 23.
What's the New Chemistry System in FIFA 23?
Previously in FIFA 22, each player was given a rating out of 10 on chemistry and the team's chemistry would have been calculated out of 100. However, the overall chemistry, which is basically the combination of the individual and team chemistry, would have remained hidden. Now, this evaluation is a relic of the past as EA has reworked the chemistry calculation in FIFA 23.
Changes in FIFA 23 Chemistry System
The negative impact to attributes caused by low chemistry has been removed, which will ensure that players play with their item's base attributes at the very least, with the addition of better chemistry.
There is no such thing as squad chemistry, so the entire focus now will be on maximising the individual chemistry for each player.
Links within the squad are simplified, so chemistry is not dependent on the positions players play on the pitch.
The loyalty system does not feature any more in FIFA 23.
How to Build the Best Chemistry System in FUT 23
To increase chemistry in FUT 23 you need to pay attention to chem levels. Only players who are lined-up in the correct positions receive chemistry. Here's another example: Joao Cancelo plays both right-back and left-back for Manchester City. So he can also play on both positions in FUT 23. You can find the positions in the player menu. If you see a yellow exclamation mark down left on the player card, you placed him in the wrong position, and he cannot receive or generate chemistry.
EA Sports suggests that you deploy the players in their preferred position as it will only gain and contribute to chemistry when they are in their preferred position. Playing them out of position will have zero value addition to chemistry and will play only at their base FUT Item Attributes.
It can also negatively impact the chemistry of other players who share the same parameters. For example, if we deploy Kylian Mbappe in an unnatural position he will no longer contribute to an increment to the chemistry thresholds for France, PSG, and Ligue 1, and might even impact adversely by moving everyone down by one chemistry point
As in previous FIFA games, Ultimate Team heroes and icons automatically have the maximum chemistry rating of 3 in FIFA 23. They also have a larger impact on the thresholds mentioned above. FUT heroes are worth twice as much when counted towards their league, while icons are worth double when counted towards their nation. For example, the Muller icon card will count as two players from Germany, potentially offering a massive boost to other German players in your squad. This makes heroes and icons incredibly valuable in Ultimate Team.
If you want to increase the Chemistry system of your ultimate team, you can learn from the guidance and know the key points of players' position, nation, clubs and other issues. You can also
Buy FIFA 23 Coins
to purchase players from the same nation or club. Then, the level of chemistry will be enhanced.